Welcome to APD International
Electromechanical remanufacturing experts
APD International was formed in 1985 as a research based polymer company but quickly recognised that customers could benefit by remanufacturing many of the machines in which APDI's products were being used. This led to APDI developing expertise in the remanufacture of Xerographic and Fuser modules for photocopiers and printers.
These services are now vital to photocopier manufacturers and copier service operators throughout Europe and North America. Copier machine manufacturers now face significant challenges due to high component costs and global sourcing strategies with uncertain supply lines. In addition further costs continue to be added because environmental and corporate social responsibility (CSR) factors are also loaded onto OE companies.
Using APDI remanufactured modular units therefore, gives major cost benefits and, in many cases, performance of units which has been enhanced beyond the OE level. In fact, during the past twenty years APDI has built a unique skill in maximising benefits from remanufactured parts.
Find out more about our APDI»
Expertise
APDI has a technical depth rarely matched in today's world of quick diagnosis, module exchange, and test. Our technical team ensures that whilst many of our products are designed and manufactured for Change-&-Go, others have been developed to increase the performance and longevity of the original equipment. We use rigorous testing systems, advanced tracking techniques and maintain highly trained staff at all stages of the process.
Benefits
By listening to customers we have developed ways of remanufacturing products that have reached the end of their first useful life. As a result customers now save the costs of buying new assembles running into £millions and of dumping 84,000 tonnes of metal and plastic to landfill.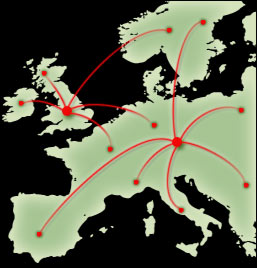 APD expertise &
experience
Twenty five years of working with Hi-Tec global customers and OEs means our UK and Eastern European remanufacturing plants are able to design solutions which extend product lifespan.
Our Mission and Principles
of Remanufacturing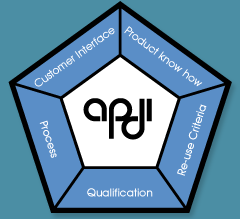 Our Mission is to be regarded as experts in the re-manufacture of electro-mechanical modules/ assemblies. Click a segment for more details.
Learn the module application and customer expectations. Understand the module design and component functionality.
Learn the failure modes- Critical to know the reman process will capture all failure causes. Develop re-use criteria for all components.
Ensure capability of new materials. OE materials/components preferred. Rigorous field trials. In-house testing to ensure functionality and life.
Understand assembly requirements and settings- dedicated tooling and fixtures to provide capability. Fully trained workforce participating in the development of the process and FMEA's. Robust final inspection. 100% machine test often used. Continual improvement as process matures. Build team involvement.
Work closely with customers' & supply chain from design through manufacture to field support specialists.
Why use APDI?